HOME
Hello, and welcome to my website! Music has always been my first love, and I'm pleased to be able to offer some of my favorite musical compositions, now available for the first time on CD or as downloads.
I wrote most of the songs on Me and Francine back in the 70s and 80s. They've been in hibernation all these years while my wife, Susan, and I were busy raising our family.
I've always considered myself primarily a songwriter and a very reluctant (shy) performer, but people have told me that my voice goes well with my laid-back musical style. Some of my songs are reminiscent of the ballads of the 40s (listen to Forever in Love; Francine; and Since You Left Me, Baby), with the overall feel being a mix of jazzy, blues-y swing style.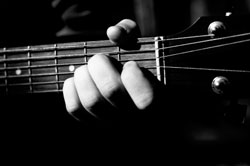 I was fortunate to have the talents of some great players who all contributed to the arrangements on the tunes we recorded at Patrick McGuire Recording (www.pmrec.com) in the Dallas/Ft. Worth metro area. The rhythm section is great, and the clarinet and saxophone parts on five of the songs really make them sing.
Thank you for taking the time to sample my music! I hope it really connects with you, and that you want to purchase some or all of my songs, via either download or CD. If you do enjoy my sound, I'd really appreciate it if you'd send me an email with your comments so I can post them on my website for others to read.
You can listen to song samples and access song downloads at: www.cdbaby.com/cd/lumsden.